Autumn is the season, when all the necessary actions for the maintenance and/or construction of greenhouses commence.
Difficult weather conditions, especially severe winters in the northern hemisphere, result in inappropriate conditions for the growth and the production of horticultural, floricultural and new plants (nurseries). It is therefore imperative to ensure the right conditions for the development of plants and vegetables, the design, supply and installation of the appropriate equipment for a productive/successful greenhouse.
The key factors that must be taken into consideration for designing a heating schedule for greenhouses are based on the calories required and the calculation of the hydraulic parameters in order to correctly determine the characteristics and selection of a suitable boiler and water pump.
Essential criteria affecting the calories required:
Type of greenhouse Arched or Gable, single or multiple and its dimensions.
Material covering the greenhouse.
Greenhouse age (New or Old).
Temperature of heating water.
Internal temperature of greenhouse.
Minimum external temperature of greenhouse.
Essential criteria affecting the hydraulic parameters required:
The type and diameter of the pipe that will radiate heat within the greenhouse. A specific class of pipe which Palaplast has proceeded in manufacturing, polyethylene 3rd generation, corrugated (Spiral) pipe, to increase the heating surface, available diameters 25mm & 28mm GEOPAL

.

The type and diameter of the primary water pipe from the boiler to the greenhouse and if necessary a secondary pipe, essentially polyethylene 3rd generation 16 atmospheres, category/type HYDROPAL.
The position of the boiler in relation to the location of greenhouse.
Of the three afore mentioned factors and specifically the first relating to the diameter of the corrugated pipe GEOPAL determines the performance of w/h, always in relation to the average temperature of the water circulating within the pipe as well as the minimum external temperature of the greenhouse.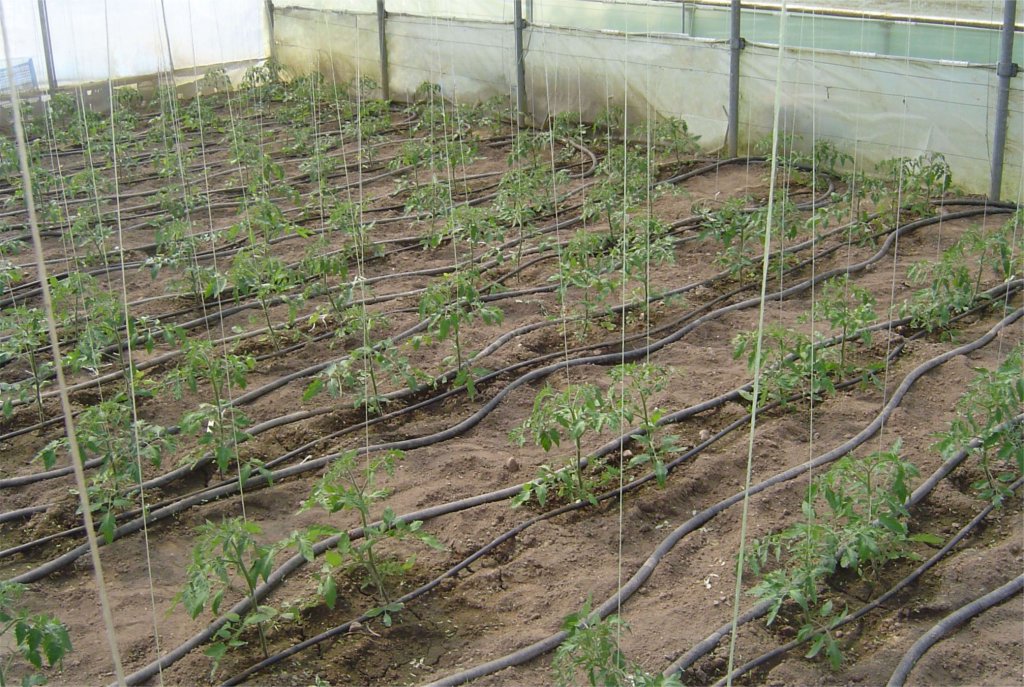 To achieve a comprehensive network a series of additional components are also required:
Compression fittings for connections to and between primary and secondary pipes.
Saddles 16 ATM with bolts, suitable for potable water.
Ball valves ¾",

fittings

Geopal namely Male Connections ¾'' and Quick Couplings 25mm or 28mm as well as Spacers .
Fittings required for the maintenance and/or construction of a new greenhouse such as

Clips ½" – ¾" and 1"

.
The correct temperature within a greenhouse is imperative for the growth and quality of products.
Increasing our production and/or reducing fuel consumption are just some of the benefits a proper and extensive greenhouse heating schedule provides.